SERVICES
WE OFFER :
Web-based digital dictation and transcription.
Toll-free service for call-in dictation.
Voice file transfer from your digital hand-held device, iPhone, or Android phone.
Files accepted via SecureDocs to info@swiftcharts.ca.
PIPEDA/HIPAA compliance.
Accuracy rate of 98% or better.
Various turn around times - 6, 12, 24, 48, or 72 hours.
Competitive pricing based on a 65-character line including spaces.
WE SPECIALIZE IN :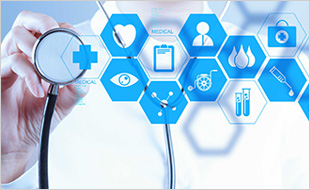 Independent Medical Examinations
Insurer Examinations
Catastrophic Assessments
Disability Assessments
Functional Ability Evaluations
Functional Capacity Evaluations
Occupational Assessments
Consultations
Clinic Notes
FEATURES & BENEFITS
FEATURES
Customizable profile - simple dictation setup to complete document management.
One-click process for uploading dictation files.
Online voice file and report tracking.
Online help documentation.
Confidential and Secure :

PIPEDA/HIPAA compliant.
Network and application firewall and virus filtering.
Password authentication.
Last login information.
Inactivity timers.
Application, network, and security monitoring 24/7.
BENEFITS
No software installation or associated costs.
Use only those services necessary for your practice.
Accessible via any telephone using our toll-free service.
Fully compatible with your digital recorder.
Dictate, view, download, fax, or print your files at your convenience.
Online activity logs and reports to monitor the workload statistics.
Monthly itemized per-line billing (65-character line including spaces).
Consider the cost savings as compared to on-site staff :

No hiring/training costs.
No payroll/WSIB costs.
No sick day pay.
No vacation pay.
No benefit costs.
CONTACT US
Contact us today and explore the services we have to offer.
Brenda Parker, Owner (519-563-7027)
Jennifer McKane, Owner (226-347-9438)
Website:
www.swiftcharts.ca
Email:
info@swiftcharts.ca
Fax:
1-888-234-4846